How To Checkout Using PayPal
How To Checkout Using PayPal
Once you've selected all the items you want to purchase, we at MagMod strive to give you several convenient options for your payment. PayPal is a favorite for many people so we are proud to offer you a PayPal-integrated checkout.
There are two different ways to check out with PayPal.
If you are not utilizing a discount code you can proceed to click the PayPal button right under the Check Out button from your cart page. This will cause PayPal's own login page to pop up. You'll want to proceed to follow PayPal's instructions on their page until it sends you back to our own page to finalize your order.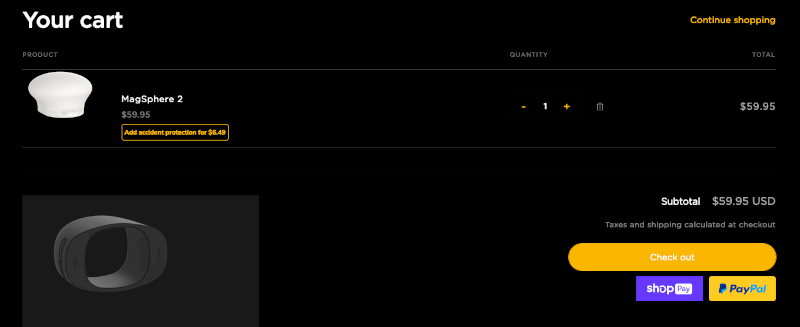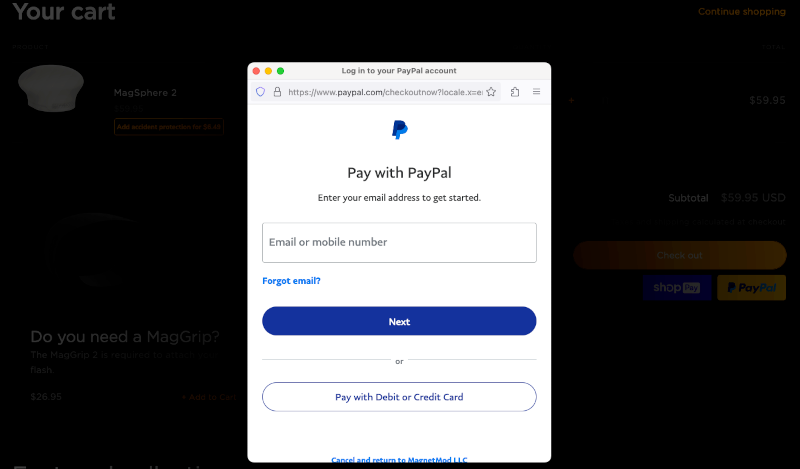 If you are checking out with a discount code you want to use, click the Check Out button from your cart instead. Fill in the Information page (don't forget to enter your discount code and click the Apply button!) and the Shipping page.
When you arrive at the Payment page you will see the list of different available payment types, including the payment option box for PayPal. Simply toggle that option and a dialogue will appear stating, "After clicking "Complete order", you will be redirected to PayPal to complete your purchase securely." Simply complete the rest of the page and click Complete Order. You'll indeed be taken to the PayPal login page where you will follow PayPal's instructions until your are returned to our page to finalize the order.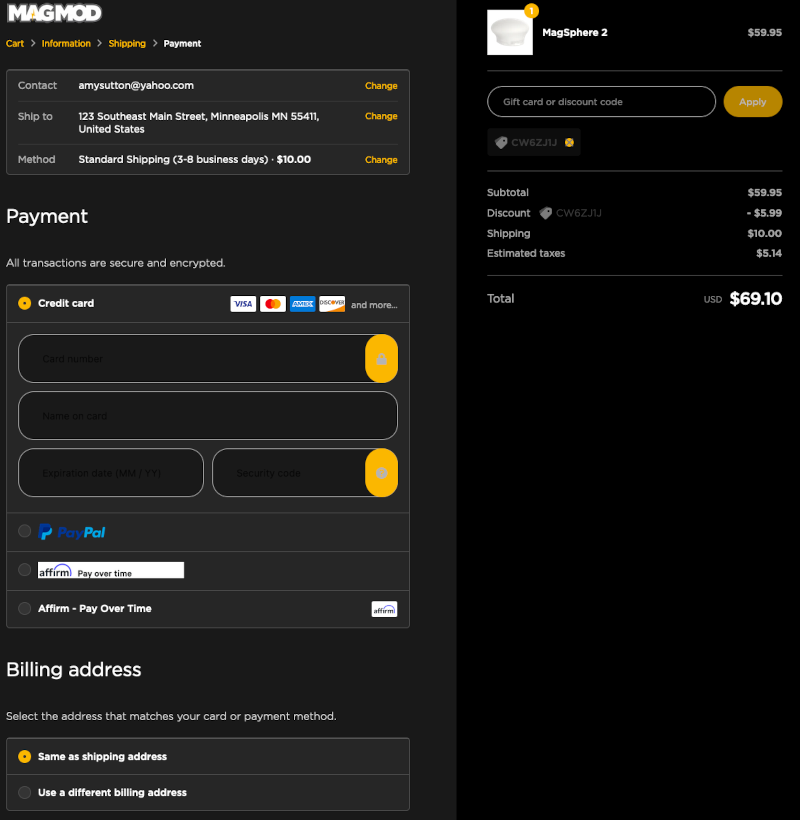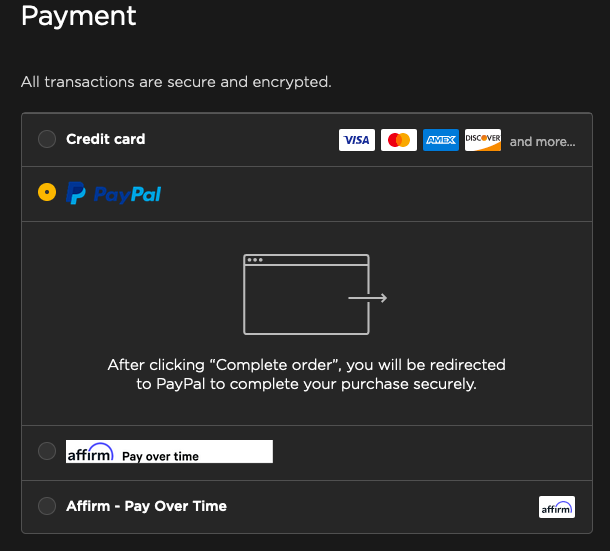 Be aware that if you don't complete the payment process needed on the PayPal site, your order will be marked as pending in our system and we won't ship it out until you have completed the payment process.  
---
---