Extend Protection Plans
Extend Protection Plans
MagMod offers the option to purchase a Extend Protection Plan for any item we sell. The plans offered include a 1-year, 2-year and 3-year protection options with pricing that varies per item and term length.
These plans protect your MagMod gear from any damage accidental or not and will replace your product as long as it falls within in the term length. So if your product breaks from heavy usage or a kid who thinks he is a ninja drop kicks it into oblivion and renders it unusable the Extend Protection Plan has you covered.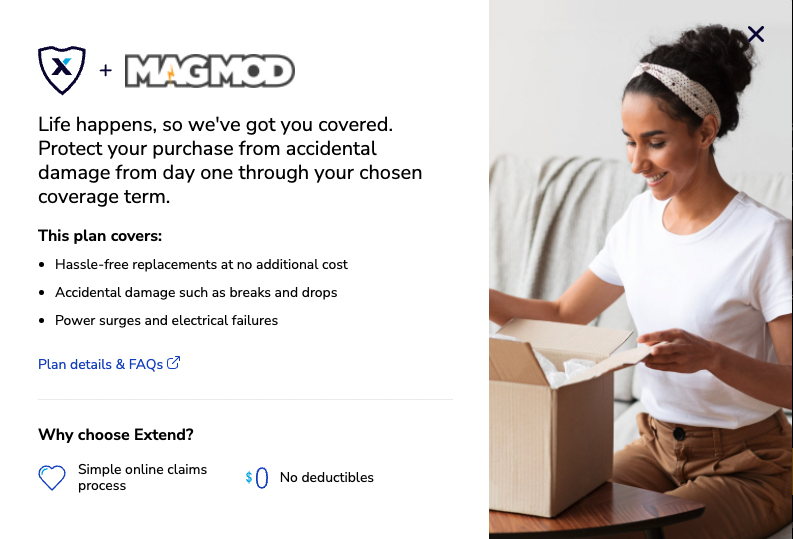 Purchasing a Plan
When shopping on magnetmod.com on any product page you can see the pricing below the "add to cart" button.

Once you go through the check out process you will receive and email from Extend with the details for your plan. It will look something like this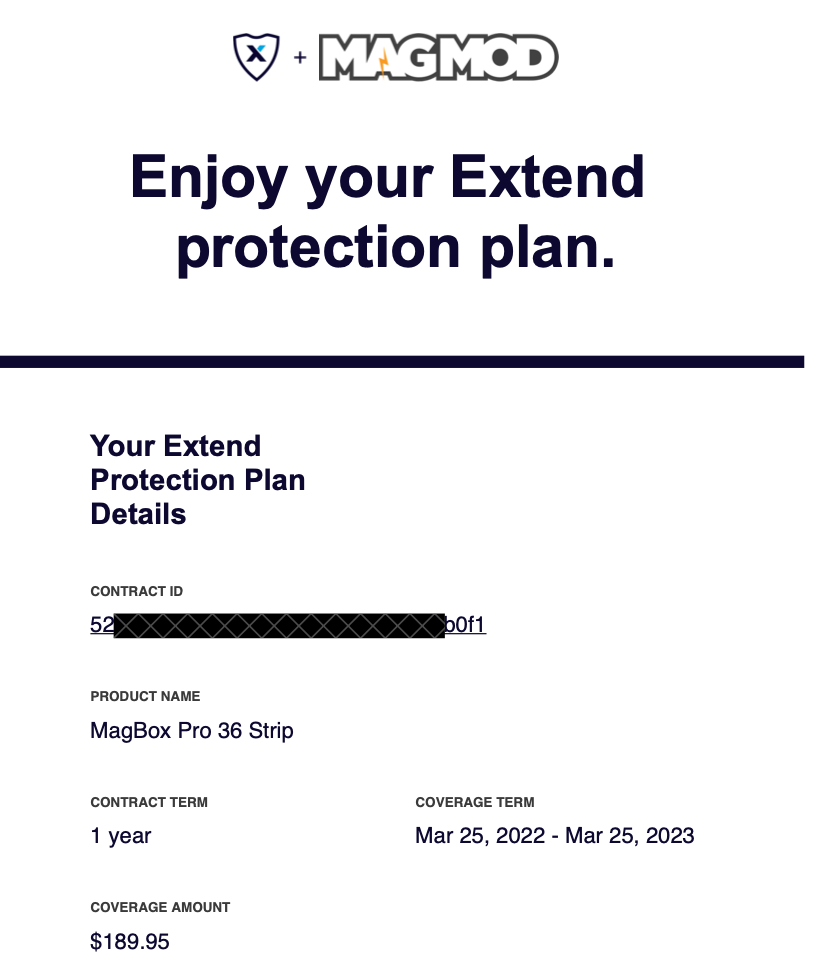 File a Claim
If something goes wrong with your MagMod product you can follow these steps to get a replacement item at o charge. ***Please note you may have to front a shipping fee***
Step 1: Locate your Extend Contract ID which can be found in your confirmation email.
Step 2: Navigate to extend.com and click "file a claim"
Step 3: Walkthrough the automated questions (3-5 minutes)

Step 4: Print the provided label and send the product back
Step 5: Receive a credit for the product on magnetmod.com. This will come in an email from Extend after they receive notification that the defective product is in route to their receiving facilities. It is highly recommended that you click the link directly from this email the credit will automatically be added to your cart.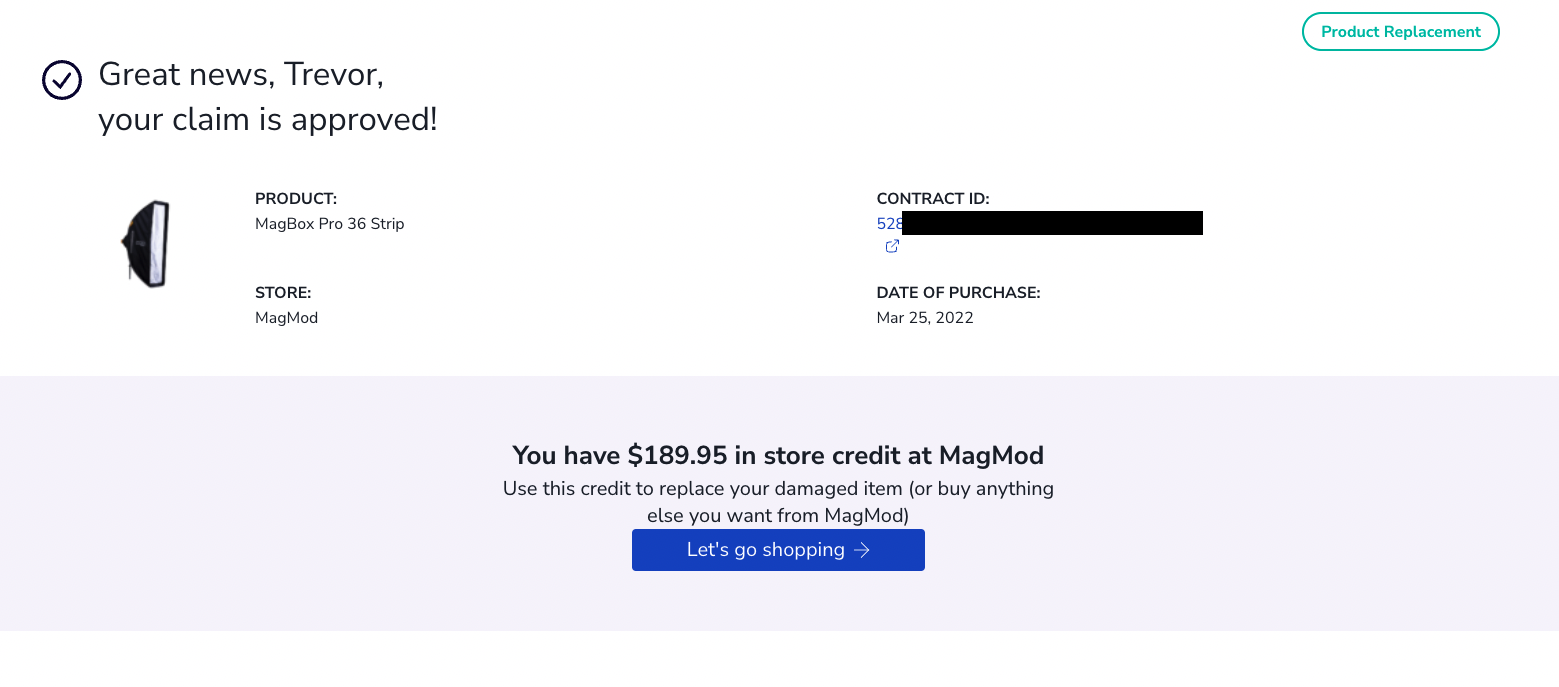 Step 6: Check out. Feel free to add any other MagMod products want or purchase another Extend protection plan!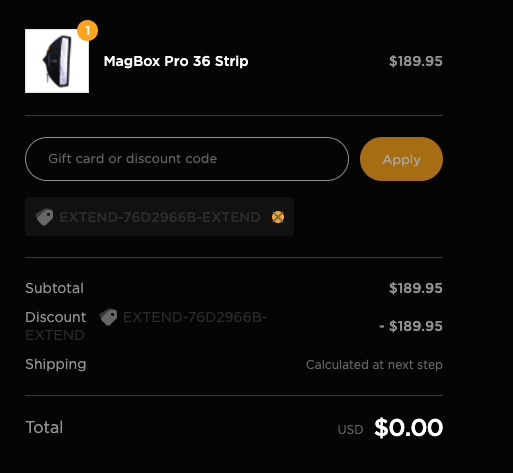 Step 7: Get back to creating awesome photography with MagMod!
---
---